"If a child has been able in his play to give up his whole loving being to the world around him, he will be able, in the serious tasks of later life, to devote himself with confidence and power to the service of the world."

—Rudolf Steiner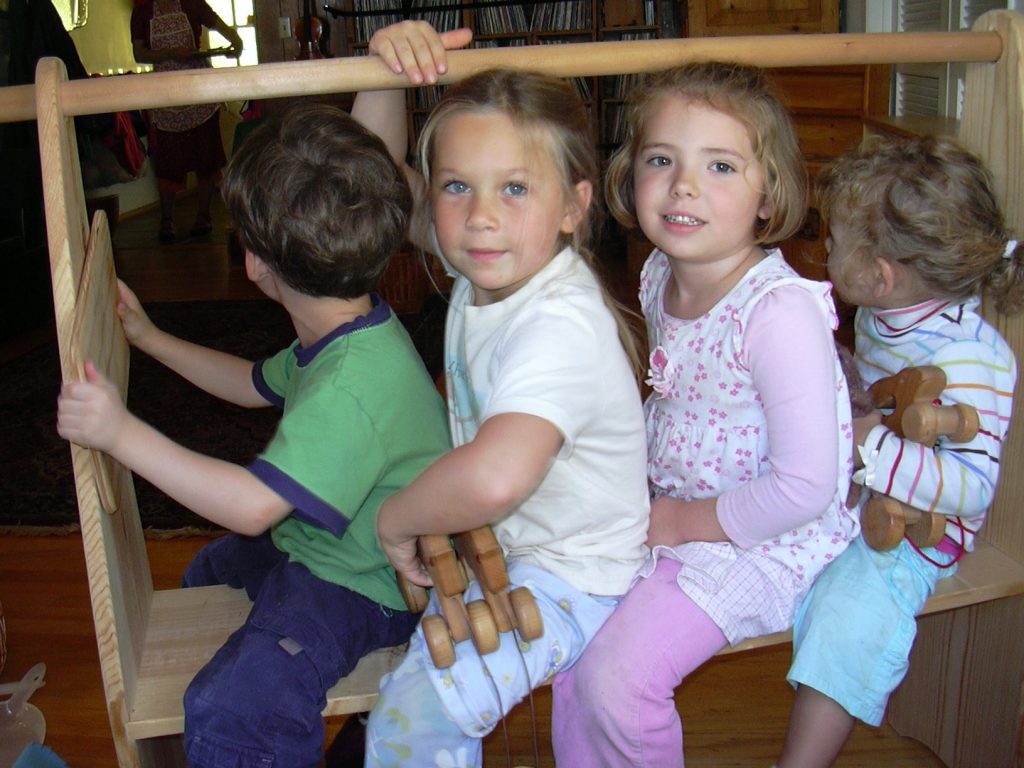 Welcome!
We are delighted and honored that you're considering Hummingbird Hill Playgarden for your child.
Hummingbird Hill Playgarden is a family-model, home-based, multi-age preschool and childcare program based in beautiful Lyndeborough, New Hampshire -surrounded by 130 acres of conservation land and an endless supply of adventures. Guided by Waldorf principles, Playgarden is dedicated to nurturing and supporting the developmental needs of young children and their families. Playgarden is a certified LifeWays program and provides a protective environment that reflects a homelike setting and honors the realm of childhood. Through the purposeful and rhythmical nature of daily and weekly activities, with a focus on creative play and expression, and with long spans of uninterrupted time to explore the outdoors, a sense of security, order, care, and joy ensues. We believe this to be essential for the healthy development of the young child.
We offer a program three, four and five days a week — Monday through Friday — for children ages " walking" to 6 yrs, from 8:30 – 1:00 or 8:30 -3:00, September to mid-June. Extended care until 5:30 available.